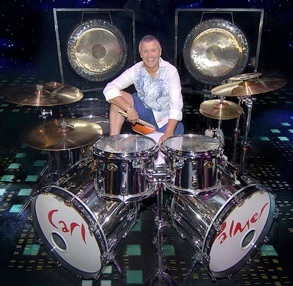 "OffWorld Percussion has created a product in the Invader V3 that stretches across all areas of personal development in Snare Drumming technique.
This full size pad is not only a complete pleasure to play, it also takes you to a new level of understanding your technique and the progress you have made to perfecting a first class snare drumming skills.
This was a long time coming, but now, the Invader has arrived…"
Carl Palmer
Emerson Lake & Palmer, ASIA, Acclaimed performer, clinician, educator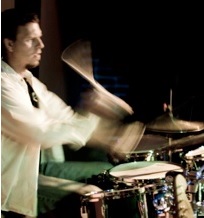 "For those concerned with working their quality of sound and right to left balance, check out the INVADER by OffWorld Percussion. This is easily the most articulate sounding pad I've ever played… allows you to hear very clearly at even the lowest dynamic. It also has a great look… not too big, not too small, and even a Rim to boot!"
Murray Gusseck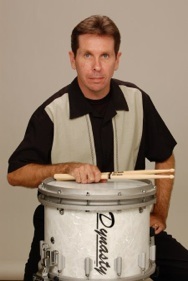 "Need a pad to work out a lick? Hoping for the articulation and feel of a marching drum? Well, look no further! I was amazed how close a pad could resemble the feel of a marching drum. The audible playing surface allows me to hear and make necessary performance adjustments AND, it has a stick saving rim to boot. What a cool pad!.."
Renown Performer, Clinician, Instructor, Adjudicator, and Author.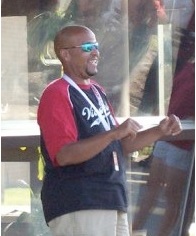 "As a public school music educator/ marching percussion specialist, and professional musician, practice pads and drums cross my path on a daily basis. The Invader Pad has become my pad of choice—period.
It is an aesthetically wonderful looking pad and virtually indestructible. The students in my band and percussion program have used the same set of Invader practice pads for over a year and they still look incredible–from the abuse of my beginning percussionists to the day to day "chop outs" from my high school students. 
The pad fits comfortably inside a 14″ snare drum or perfectly on either side in a snare stand basket. 
The "rim" offers life-like snare practice and feel, offering true simulation of snare drum playing–no need to alter technique or approach. It's also great for practicing cross sticking rhythms. 
Finally, the pad just sounds great! PERIOD! At varied dynamic levels, this pad is the most articulate pad I have ever played!"
Ronnie LaGrone
Colt Cadets, NW Percussion Authority
Micah Brusse of the Blue Devils and University of Oregon Drumline