For the promising student, or the traveling player seeking a more portable and budget conscious entry into the OffWorld Percussion universe, we offer the Outlander™.
The Outlander™ features our signature DarkMatter™ surface, and is complimented with a non-slip, 1/4″ thick, medium density, recycled black rubber bottom, that is stiff enough to use as a quiet option for late night sessions.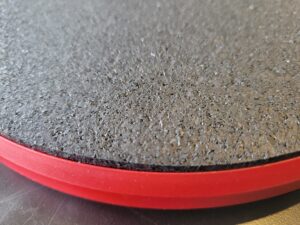 This pad is very popular among Pipe Band players who appreciate the tone and feel of the DarkMatter™ surface and the low profile edge. As seen displayed here by Scottish Pipeband extraordinaire, Matthew Bell.
Available in two sizes, the Outlander™ Series pads suit a wide variety of rehearsal needs at prices that won't break the bank.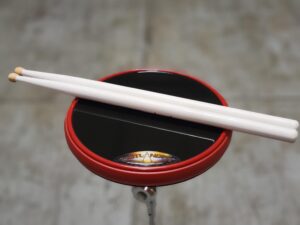 The Outlander™ Small measures 9.5″ in diameter and weighs just under 2 pounds, perfect for the middle-schooler or anyone with an eye on ultra portability. Buy Now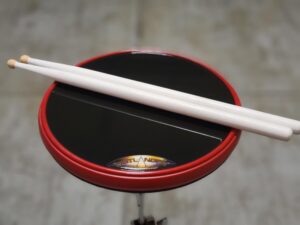 The Outlander™ Large measures 11.5″ in diameter and weighs just about 3 pounds, the perfect balance between size and function. Buy Now
Both models feature a low profile, bright red rimmed edge and are also available with a Vinyl/Mylar Laminate surfacing in Black, Gun Metal, Blue Chameleon, and our new 3D Blue.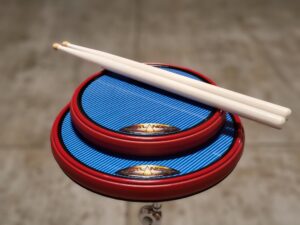 Buy Now