The Aurora™ Series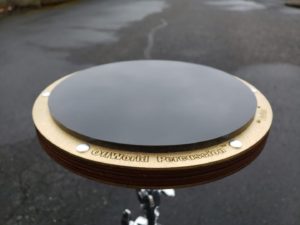 We introduced our Aurora Series with the Visitor™ in 2018 – a modular pad that makes for the most versatile, adaptable pad around. The cymbal mount even eliminates the need for a snare stand! Learn More
The Aurora™ Series harnesses the power of magnetism allowing varying items the ability to quickly connect for multiple playing modes. Now we offer the next step in modular evolution: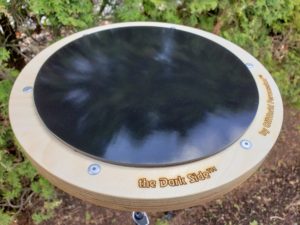 the Darkside™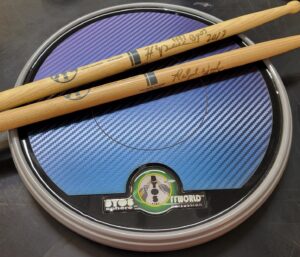 the BYOSphere™
                AND
The Invader

™

V3 Hybrid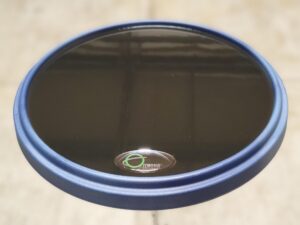 A blend of one of the world's most popular practice pad with elements of the most flexible and forward-thinking concepts around! 

The Invader™ V3 Series
Invaders™ are the largest and sturdiest of all our products and are the flagship on which OffWorld Percussion was launched.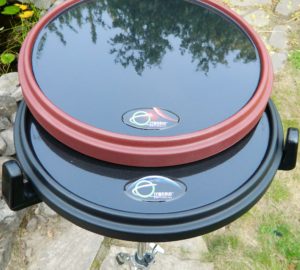 Designed to be the perfect analog to a marching snare, they are the first choice of educators and players alike.
All the Invaders are 13.75″ inches in diameter, sport a robust, patented rim, and are also available with VML surfacing.
The Outlander™ Series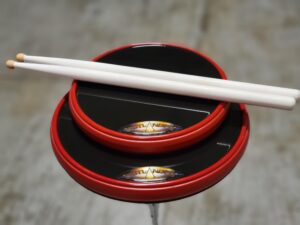 Outlanders™ were designed to suit those players and students looking for the same great feel of our unique DarkMatter™ surface, but in a smaller, more portable, and affordable product. 
The Outlander™ Series consists of both 11.5″ inch and 9.5″ inch models, featuring a low profile, bright red rimmed edge, and is also available with VML surfacing.
The Mothership™
A tenor (sextet, actually) pad like no other! Weighing in at about 14 lbs, the Mothership™ is engineered to fold in half for ease in transport, and is the most portable product of its kind on the market. OffWorld's signature Darkmatter™ surfacing fills the cutaway design offering an articulate range of tonal differences between sections.
ALSO available: The MiniShip 6™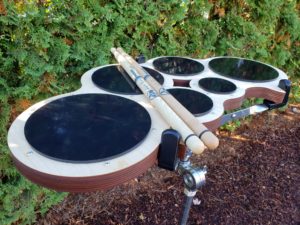 At just 4 lbs. and 24 inches long, you can take it anywhere, and tuck it easily out of the way when not in use. 
Skinz™ Series & Product Accessories
Our Skinz™ (VML) allow you to alter both the sound and feel of your existing DarkMatter™ pad. They come in a variety of sizes and color options.
We also offer exclusive OffWorld™ apparel, and accessories for our products (Aurora Series modules, knee mounts, pipe band and marching band harness brackets etc) through our Web Store.